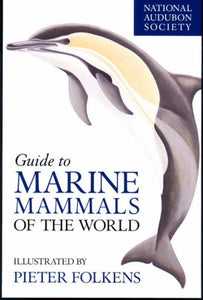 National Audubon Society
llustrated by Pieter Folkens
Explore an amazing array of marine mammals in this encyclopedic guide from the National Audubon Society. Inside, you'll find 120 species of marine mammal life in over 500 pages of expert information. Includes 320 illustrations and 418 captivating photographs—this is an invaluable reference book.
Details

Paperback, 528 pages
Recommended for middle school and up