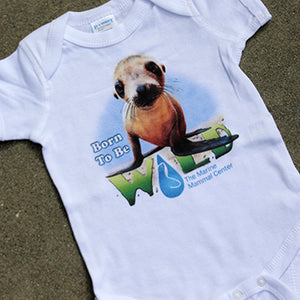 For the wildest babies. Featuring California sea lion pup Notebook, a former Marine Mammal Center patient, and the message "Born to be wild," this unique, Marine Mammal Center-exclusive onesie is sure to put a smile on anyone's face!
Details

100% cotton.
3 snap-button closures along bottom.
Infant sizes 6mo, 12mo, and 18mo.