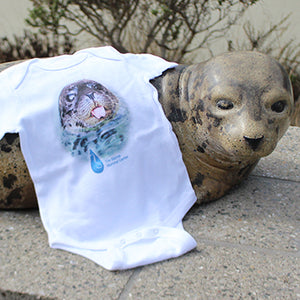 Swaddle your sassy infant in this one-of-a-kind onesie! Featuring a cheeky photo of former harbor seal patient Brandi sticking her adorable tongue out at her caretakers, this infant onesie is sure to put a smile on anyone's face.
Details

100% cotton.
3 snap-button closures along bottom.
Infant sizes 6mo, 12mo, and 18mo.