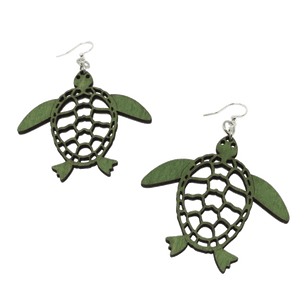 Big statement earrings without the weight! Show your love for the ocean and its creatures when you wear these eco-friendly wood earrings.
Details

Size: 2 x 2 in.
FSC certified sustainable wood, water-based dye.
Hypoallergenic stainless steel* ear wires.
Made in San Diego, California.
*Please note that while this type of metal is very unlikely to cause an allergic reaction, individuals may have differing levels or types of metal sensitivity.