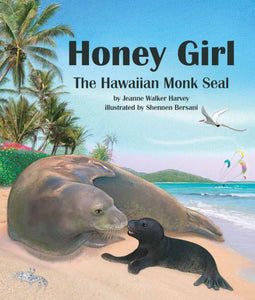 By Jeanne Walker Harvey
Illustrated by Shennen Bersani
This colorful children's book follows Honey Girl, an endangered Hawaiian monk seal, on her road to recovery from a fishhook injury. Learn about endangered species, wildlife rescue and rehabilitation, and conservation through the captivating story of a very special seal.
Details

Paperback, 32 pages.
Recommended for ages 5-8, grades K-3.