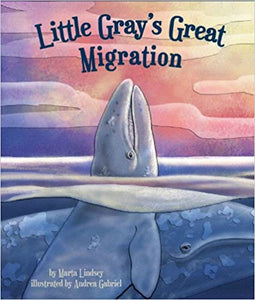 By Marta Lindsey 
Illustrated by Andrea Gabriel
Gray whales migrate over 10,000 miles round trip each year from their calving lagoons near Baja California to their feeding grounds in the Arctic. This beautiful children's book follows a baby gray whale on his very first journey.
Details

Paperback, 32 pages.
Recommended for ages 4-8 years, grades K-3.