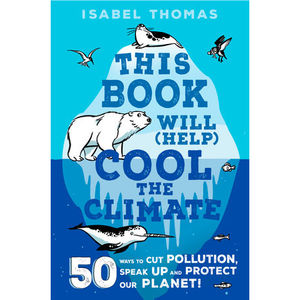 By Isabel Thomas
llustrated by Alex Paterson
Youth voices are a key part of the climate movement. This whimsically illustrated book is a fantastic introduction to global warming, the science behind climate change, personal actions that reduce carbon footprint, ways to become involved in climate activism, and more! 
Details

Hardcover, 192 pages.
Recommended for grades 8-12.
Also great for adults just starting to learn about the climate crisis.