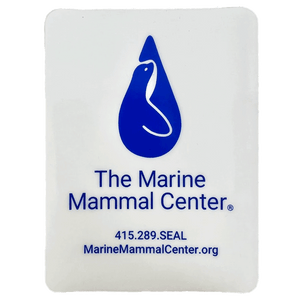 Place this static-cling decal on the inside of your windshield, and never forget who to call when you see a marine mammal in distress!
Details

3 x 4 in.
Note: This is a static-cling decal for glass surfaces, NOT an adhesive sticker.
To apply, clean glass surface thoroughly. Remove decal from backing and place onto glass, with design facing outward. Smooth decal over glass and push out air bubbles using a credit card.