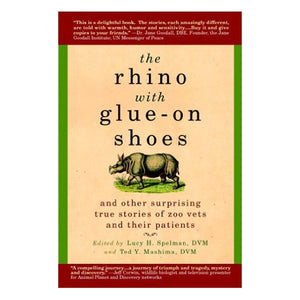 Edited by Lucy H. Spelman, DVM and Ted Y. Mashima, DVM
A collection of incredible short stories about wild and zoo animals and the veterinarians who care for them. Within this book, you will find a story about Marine Mammal Center CEO Jeff Boehm's work with beluga whales, as well as the full tale of Baker D, a bottlenose dolphin rescued by the Center in 2004.
Details

Paperback, 352 pages.
Recommended for middle school and up.